DES
A bold new website to promote a bold new architectural brand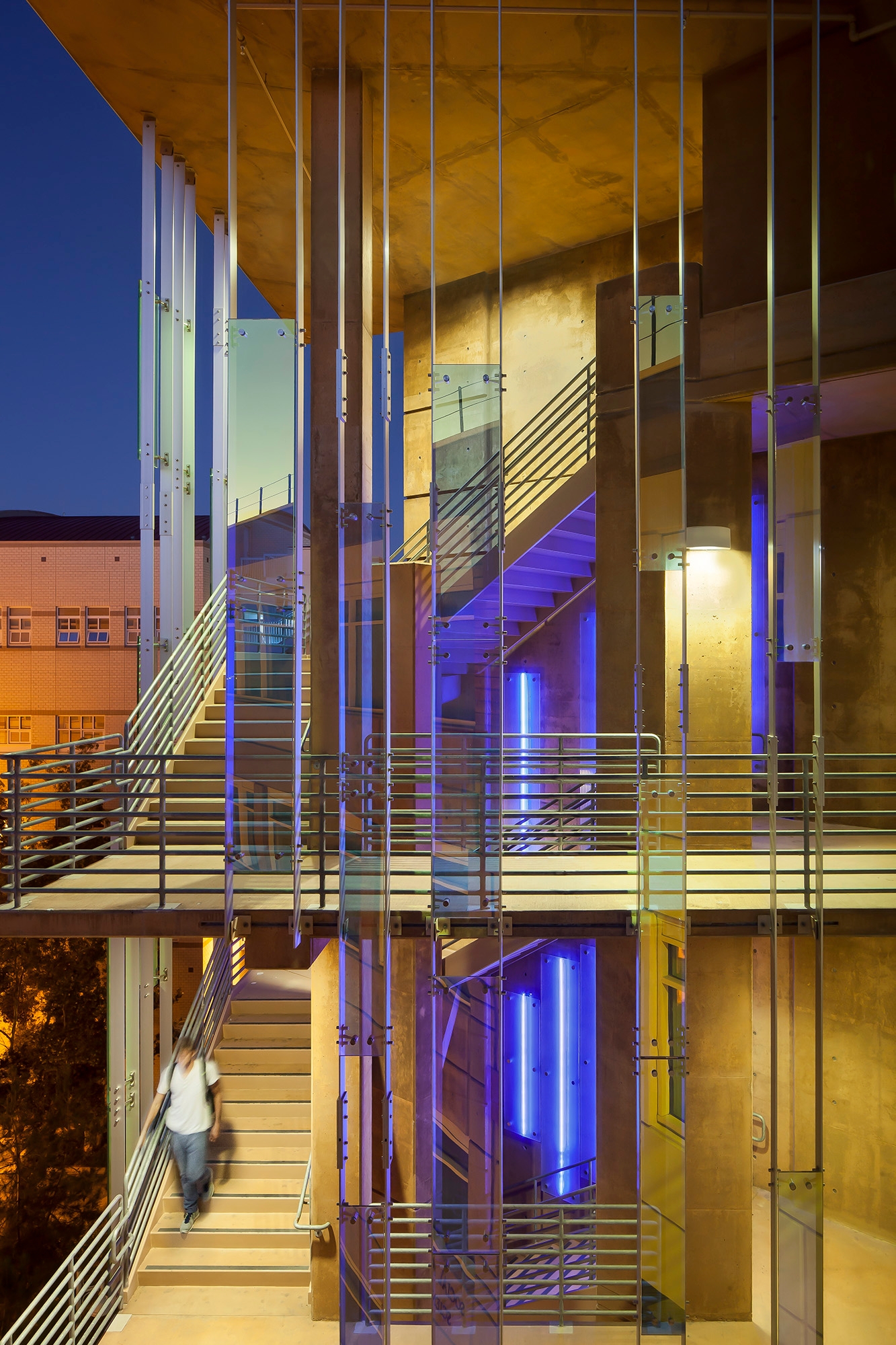 We provided UX and wire framing services and, in collaboration with design agency BMD, developed a brand new website for DES, an architectural design firm from Silicon Valley.
interactive homepage
We built an immersive homepage with a typographic splash screen, exploding loading animation and a fully draggable canvas.


The website features a 3D logo animation, sophisticated project archive (filterable by multiple taxonomies) with image, list and map view options, and a catalogue of flexible content blocks to allow for creative content curation.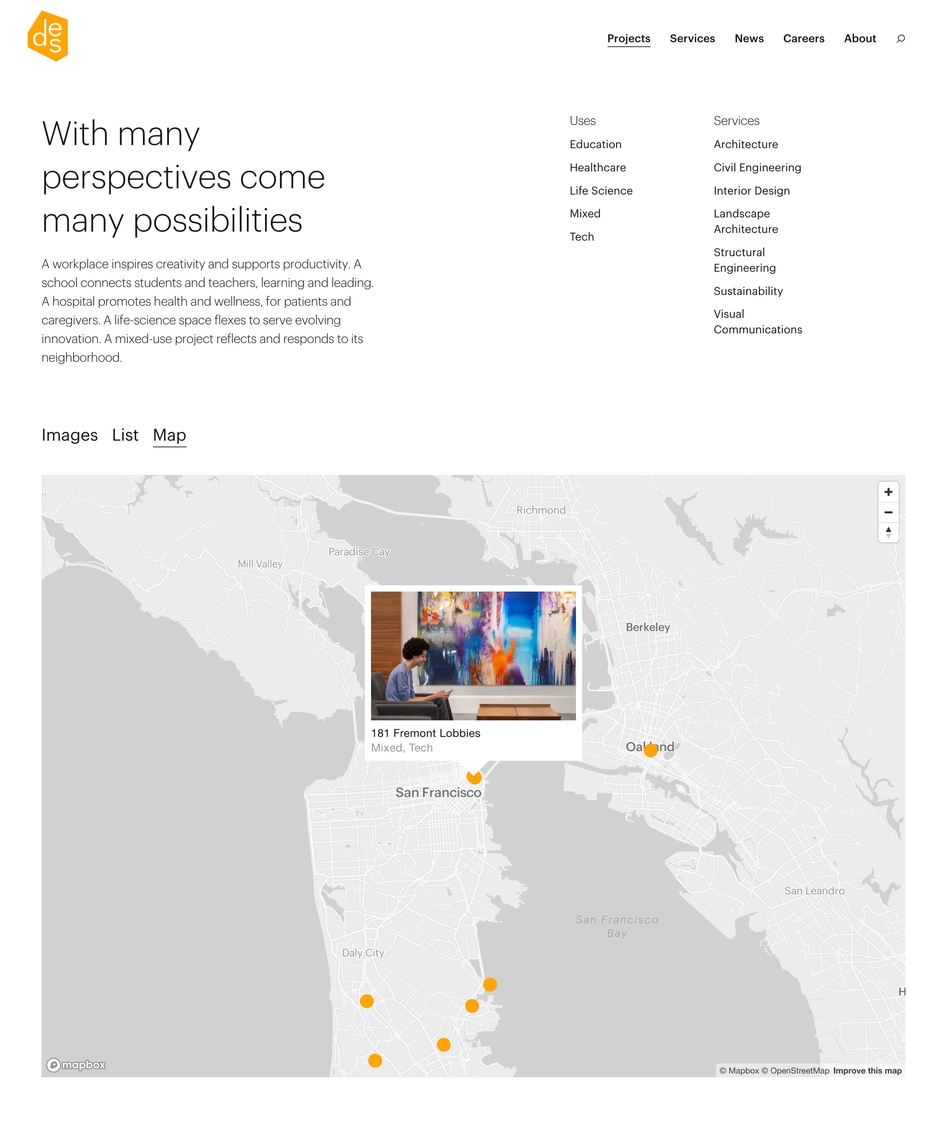 Our Approach
The website is built headless with a WordPress backend, which allowed the client to continue using a platform they were familiar with, whilst enabling the front-end to be as dynamic and interesting as the company's new visual identity. A range of modular content blocks were developed to allow for flexibility throughout.
Services and Tech
Headless Technology
UX & Strategy
WordPress CMS