Ballinger
Immersive and extensive website for US architecture and engineering firm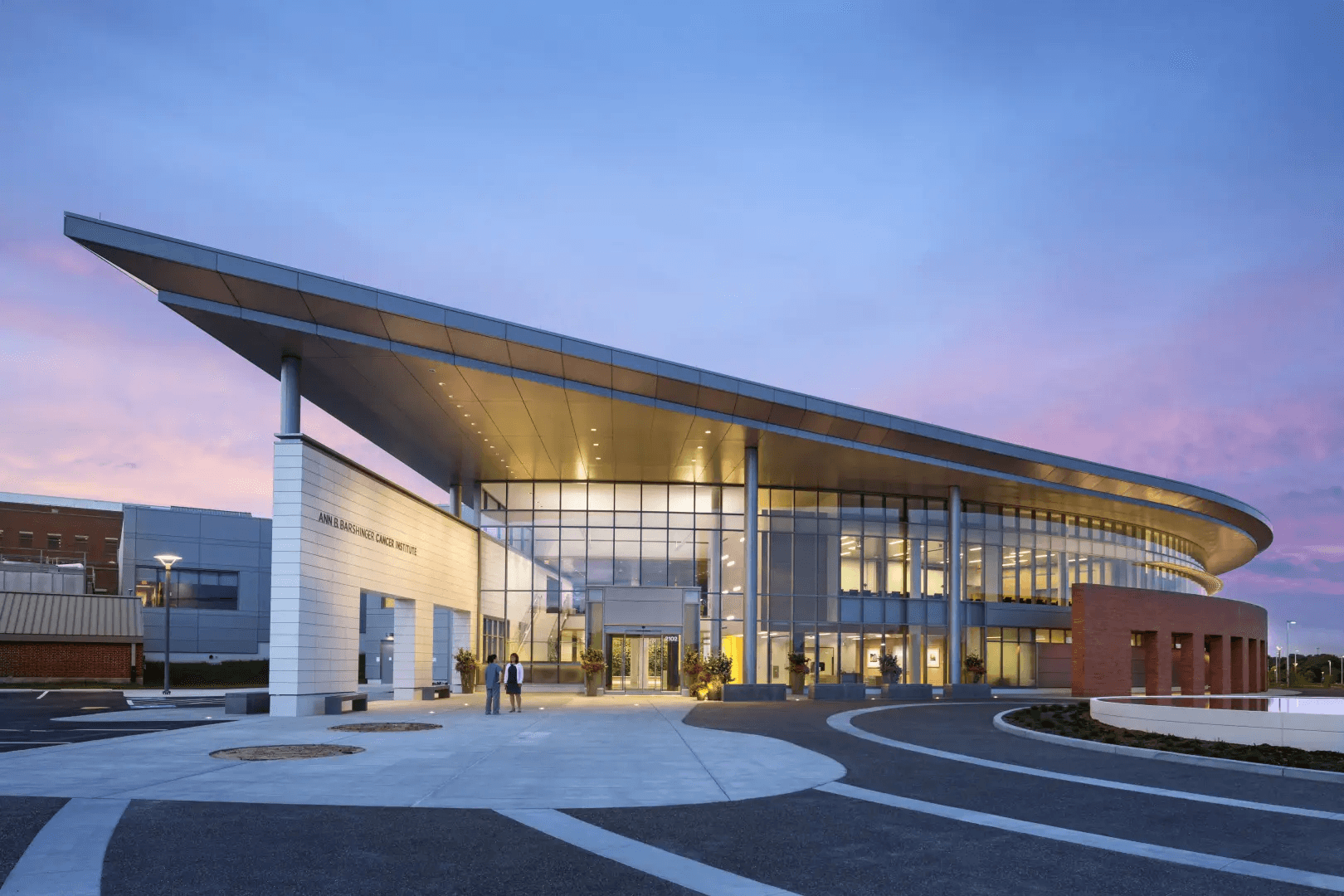 We worked with Bruce Mau Design on user experience, strategy, wireframing and web development to produce this sophisticated new website as part of a major rebranding exercise for renowned architectural and engineering firm, Ballinger.
The website features a full screen loading animation, a filterable project archive and flexible content blocks throughout to allow text and media to be creatively curated within each page, article or case study.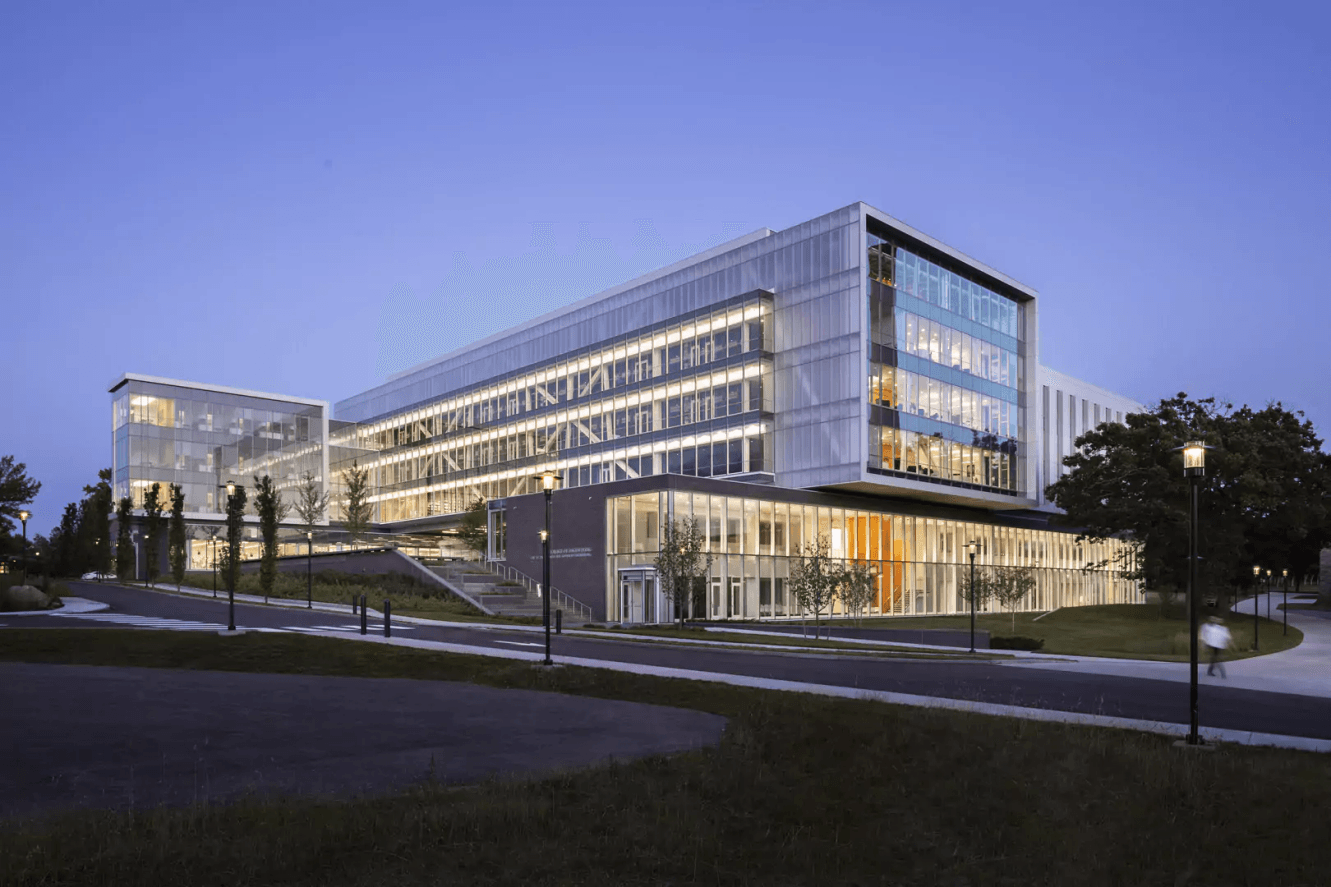 OUR APPROACH
The website is built headless with an intuitive WordPress backend, allowing for a good balance of customisable features and automatically populated content.
A range of modular content blocks were developed to allow for flexibility throughout, whilst ensuring each page or case study adheres closely to the brand aesthetic.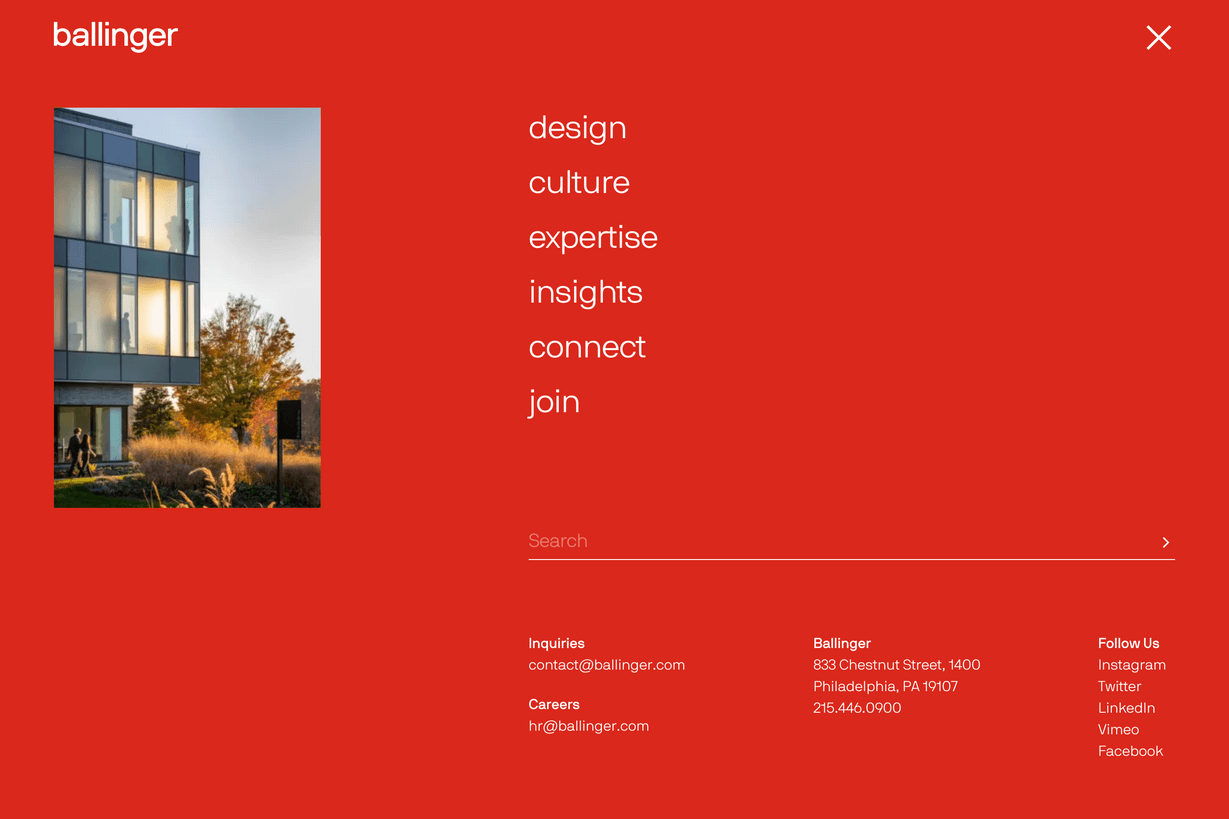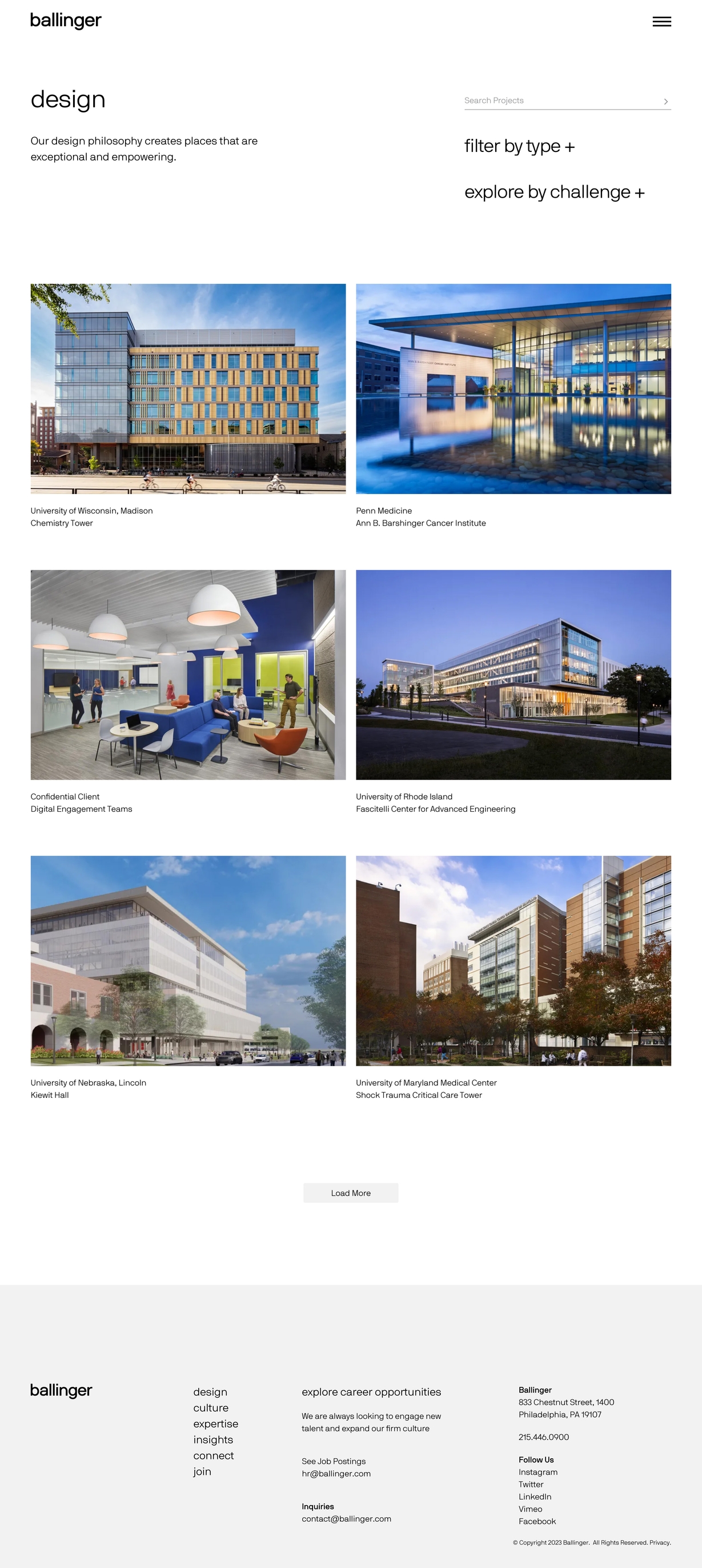 We built a browsing experience that was smooth and elegant, with seamless page transitions and content fading in gracefully throughout.
Services and Tech
Headless Technology
UX & Strategy
WordPress CMS